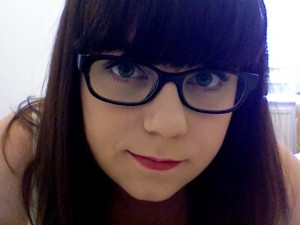 I'm Caren Starry White and I am a book/English/poetry/allthingsliterature nerd with a knack for cooking. I'm a Creative Writing lecturer at London Metropolitan University. I hold a bachelors of English with a double emphasis in Creative and Professional Writing from University of Texas at San Antonio and recently finished my MA in Creative Writing at London Metropolitan University. I currently reside in London but a piece of my heart is mixed in with the neon light of a Shiner sign in Texas. I like smelling garlic in the kitchen, taking long luxurious eucalyptus bubble baths, drinking beer with friends, playing poker with family, and saving the world through poetry.
Okay so maybe just myself and not the whole world. Either way- I am using this blog to post some of my work, musings, recipes, and random tidbits* and I welcome feedback- both compliments and critiques. I am interested in blending different forms and mostly write poetry with an emphasis on performance poetry and the occasional non-fiction story. I will from time to time post events that I am attending or community literary events as I discover them in the London area.
*Everything on this site is my own work unless I have otherwise noted. It all also all my own opinion and is not a reflection of London Metropolitan University or any other affiliation. I want my work to be enjoyed by all but please respect it and do not duplicate it without my permission.